Open positions
We are looking for new colleagues with fearless curiosity and childlike enthusiasm.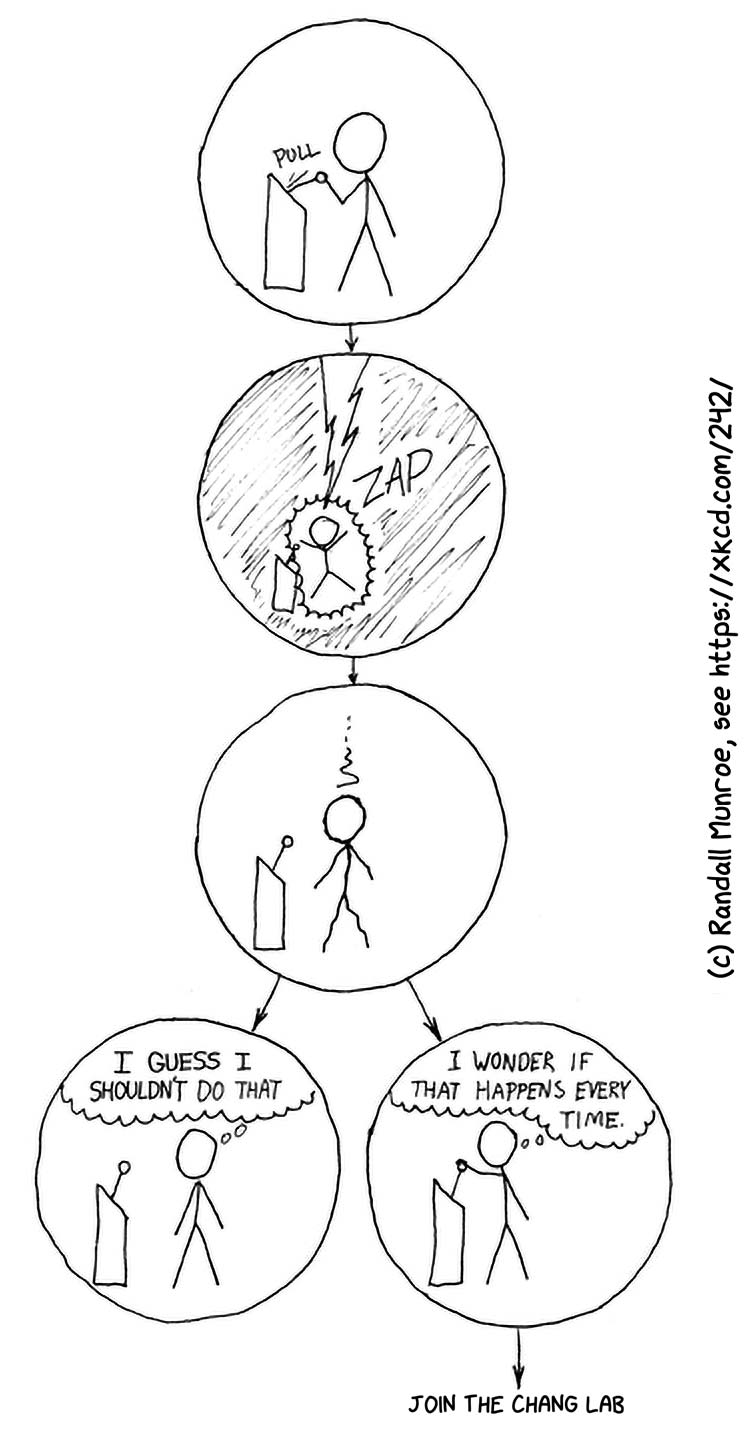 You will have the chance to challenge the long-standing unanswered questions in molecular biology by making a technological breakthrough. We pursue agility in our research. Every process including developing hypotheses, designing experiments and instruments, analyzing data, designing algorithms, and making discoveries is tightly associated with another and feeds back every day. You will be quickly getting a good grasp of every part of our research.
Applications for a graduate program or postdoc positions
If you are interested in working with us as a graduate student or postdoc, please send Hyeshik an email. Please state briefly why you are interested and what you are expecting as a career goal. Then, attach a CV, including information about the subjects you had as an undergraduate.
We provide Ph.D. programs in Interdisciplinary Program in Bioinformatics and School of Biological Sciences. You can enroll in the graduate program mostly regardless of your undergraduate major.
Intern programs for undergraduate students
Undergraduate students can visit our lab for a few months to learn how we enjoy our research. SNU College of Natural Sciences runs paid internship programs during the summer and winter vacations. Please contact Hyeshik or stop by his office (504–529) to inquire the vacancies for the intership in advance.
Students in the SNU School of Biological Sciences may also get credits for one of "the Biological Sciences Research Practice" classes through the internship in our group.
More..
한국어로 작성된 소책자도 있습니다.